Welcome to Lees Primary School,
part of The Bronte Academy Trust
Healthy Schools Fitness Week
Week Commencing Monday 18th June 2018
Once again we are to hold a Fitness Week during which the children will participate in a variety of fun activities and outdoor learning. Children will not be required to wear school uniform during this week but should wear tracksuit bottoms/shorts, white T-shirt and trainers – however, they must have their red school sweatshirt with them at all times. As we shall be outdoors for most of this week please remember suncream, sunhat & a water bottle!
Walk to School Week
During this week, we would like to encourage children and parents/carers to walk to school. Walking to school reduces congestion, makes the entrances to school safer and is a fun way to keep healthy. Each day the children walk to school they will receive a sticker – so let's see how many can take on this challenge!
As well as the daily 'Walk to School' challenge there are a host of other fun activities taking place – see information below.
Monday 18th June

Years R-6

Year R & 1

Years 5 & 6

Bradford City Penalty Shoot Out – information has already been sent home regarding this event.

*Year Reception and Year 1 will be walking to Haworth Park where they will spend some time playing games and having a picnic.

Yoga Sessions

Tuesday 19th June

Whole School

Visit to St Annes* Full detail on Class Page on School Website.

Wednesday 20th June

Years 2, 3 & 4

*Children in these year groups will follow the Railway Children Walk leaving school after registration & returning mid-afternoon.

Thursday 21st June

Years 5 & 6

Years R - 4

*Children in these year groups will follow the Railway Children Wak, leaving school after registration & returning mid-afternoon.

Yoga Sessions

Friday 22nd June

Whole School

Sportscool Inflatable
*Walks & Visit to St Annes
Please ensure that your child is wearing suitable footwear and has a waterproof coat with them. Please can you also ensure that children have had sunscreen applied before school and to bring a named bottle into school for further applications during the day.
Children will need a packed lunch & plenty of drinks on their walk day and for St Annes (please provide a small rucksack for them to carry their lunch & other belongings). Children entitled to a free school meal will be contacted before the walk to book a school packed lunch if they wish.
Thank you
Mr E Whitehead Head of School
The Royal Wedding at Lees Primary School.........Many thanks to FoLees for the lovely cake and to the Kitchen Staff for the picnic lunches and buns.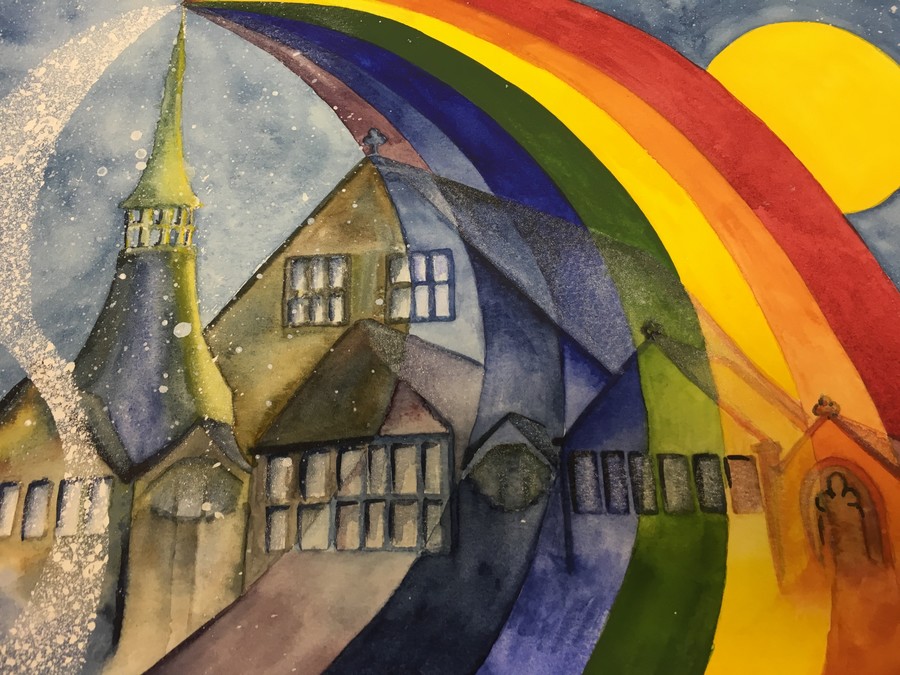 A warm welcome to our school website. Hopefully you find it a useful resource for finding out about our school and the local community. Lees Primary School is proud to be known as a warm & friendly school where we work together to put the children at the centre of every decision we make. We are proud members of the Bronte Academy Trust and very much hope you have time to follow the links to see how schools within the Trust work together to our mutual advantage.
In December 2011, Ofsted deemed us to be an outstanding, successful and inclusive school. They noted that the pupils thoroughly enjoyed coming to school and that attendance levels were high. We strive for the very best for every individual both socially and academically. Good manners are rewarded and achievement, both in and out of the classroom, is celebrated. We strongly believe in giving children of all abilities the best possible opportunities to succeed through providing an excellent education and by nurturing a love of learning in all.
The best way to gain a real flavour of our unique school is to come and see it for yourself.
Mr E Whitehead
Head of School