Village News
Village Remembrance
Below is a message from Mr Tito Arana, Parish Councillor
As this year marks the 100 years since the armistice of World War 1, we have a really big opportunity to make this day very special to remember all service men who have fought to defend our country and maintain our way of life, but also to remember all the service men who have fought and made the ultimate sacrifice from our village,
Last year a number of wreaths were laid, scouts, brownies, Lees School, The Haworth, Cross Roads and Stanbury Parish Council, The Friends of Cross Roads Park and some wreaths laid by family members.
It would be absolutely fantastic if we could fill the entire section where the memorial stands this year with wreaths.
Laying a family wreath is a fantastic way paying your respects and making the younger generation aware of what sacrifices have been made.
Please buy your wreath from the poppy shop in Keighley (£18.99 each)
I would also love to hear from any of the relatives of the following
Thomas Garforth
Jonas Gill
William Heaton
Harry Jowett
William John Parker
William Ackroyd
Arthur Bower
Ernest W Caley
Horatio Claughton
Frank Clayton
Fred Coates
Bertie Colledge
Richard Davies
Nelson Dufton
George Earnshaw
Tom Ellis
George Feather
Samuel A Gott
John H Hitch
Arthur Hutchinson
Harry Liddemore
Luther Mckechnie
Harry Mitchell
Luther J Murgatroyd
Herbert Nicholson
Fred Nixon
Tom Nixon
Norman Preston
Ernest Richmond
Charles Robertshaw
Fred Roe
Percy Shackleton
Herbert Shread
Harry C Snaith
Wright Stanley
Jospeh Stell
Raymond D Tilbrook
Vernon Turner
Walter Wagstaff
Raymond Walmsley
Walter Walsh
George C F Wane
Frank Waterhouse
Horace Wood
It would be truly wonderful if you know any relation to let them know, I would be honoured if they would lay a wreath in memory of their relation.
Please let's do this one thing. Let's do something incredible for our village
Mr Arana can be contacted at titoarana2@hotmail.com
Goodbye Mr.Snowden !
Everyone at Lees Primary School wish you all the best and thank you for all you have given to the village. Some of our children have signed a card which was delivered by 3 very helpful year 5s.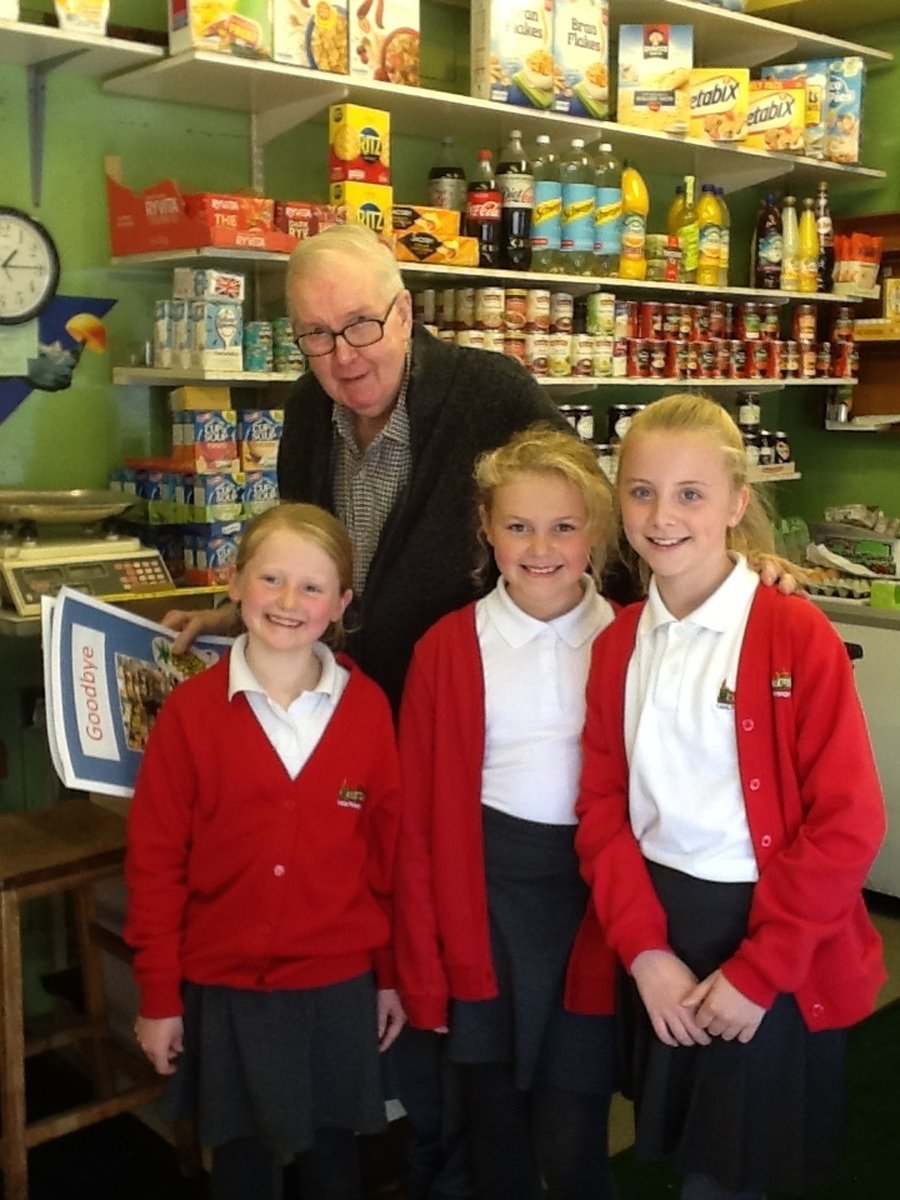 Events at St James' Church, Cross Roads
Autumn Fair - Saturday 10th November 2018 11.30am - 1.30pm
Remembrance Services - Sunday 11th November 2018
United Service at 9.30am, followed by refreshments
Act of Remembrance 10.50am, War Memorial in Cross Roads Park
Christmas Tree Lights Switch On